Facilities Maintenance Services
Covering the Maintenance Angle

360 Support Services are pleased to offer a wide range of facilities maintenance and installation services to our clients in London and the South East of England.
Our experience throughout the construction and associated industries has allowed us to build up a network of partners and directly employed staff who can assist in the delivery of a wide variety of installations and maintenance requirements.
Our Support Services can be provided alongside ongoing Security services or independently. By extending your use of our services beyond Security we can ensure that your support services are provided by a company that you can trust for high standards of customer care, health & safety accreditation whilst simplifying your payments processes.
Services covered include Grounds Maintenance, Automatic Entry Barrier Installation & Maintenance, Fire Alarm Installation & Maintenance, Lighting Maintenance, Portable Application (PAT) Testing, Refuse Collection, Entry Gates & Fencing and Steel Doors & Shutters.
Our Security Officers and Response Teams can help to facilitate access to your building and locking up within our costs, making the use of our facilities services not only convenient but potentially providing a saving on costs.
Automatic Entry & Parking Barriers


Protect driveways, parking spaces or private roads from unwanted usage. Popular lockable hinged parking posts allow users the ability to lower or raise the post at their discretion. For additional security the posts are designed with vandal resistant mechanism which will block any unauthorised use.

Our automated barriers, bollards, access control, security cabins and pay stations can be combined to provide highly effective traffic management for office parking, residential developments and commercial car parks.
Property Clearance & Refuge Collection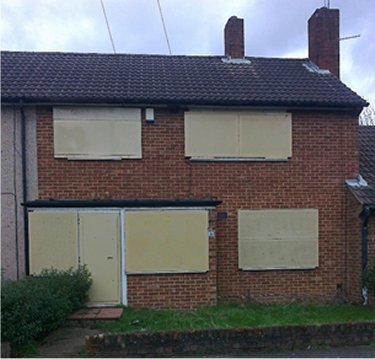 We are specialists in the clearance of commercial and residential properties.
Any type of item or product can be speedily and safely removed. Rubbish and waste of any type can be cleared from site within hours through our licensed waste collection service. A fast response, at competitive rates is provided, anytime, anywhere.
We offer a range of Grounds Maintenance Services including:
Lighting Maintenance & Installation
Cleaning
PAT Testing
Light Repairs
Our dedicated installations team can install alarms that have the single purpose of burglary protection or we can supply systems that also offer intrusion protection.. Systems range from small, self-contained noisemakers, to complicated, multi-area systems with computer monitoring and control. Systems installed include:
Passive infrared detection
Glass break detection
Vibration sensors
Passive magnetic field detection
Wireless system
Smoke, heat and fire detection
Emergency response systems
Components and accessories
And many more…
Steel Doors, Keyless Doors, Gates & Shutters
Temporary steel window screens and temporary steel doors are installed by our fast response security teams to give a property instant security, whether this is for the short-term or as a semi-permanent solution.
The Police-approved Toreadoor keyless security door is a state of the art, high security door which makes the inconvenience of key management and key-holding a thing of the past.
A simple to operate numeric keypad is used to unlock the door, giving a high degree of flexibility.
Enquire about Facilities Maintenance